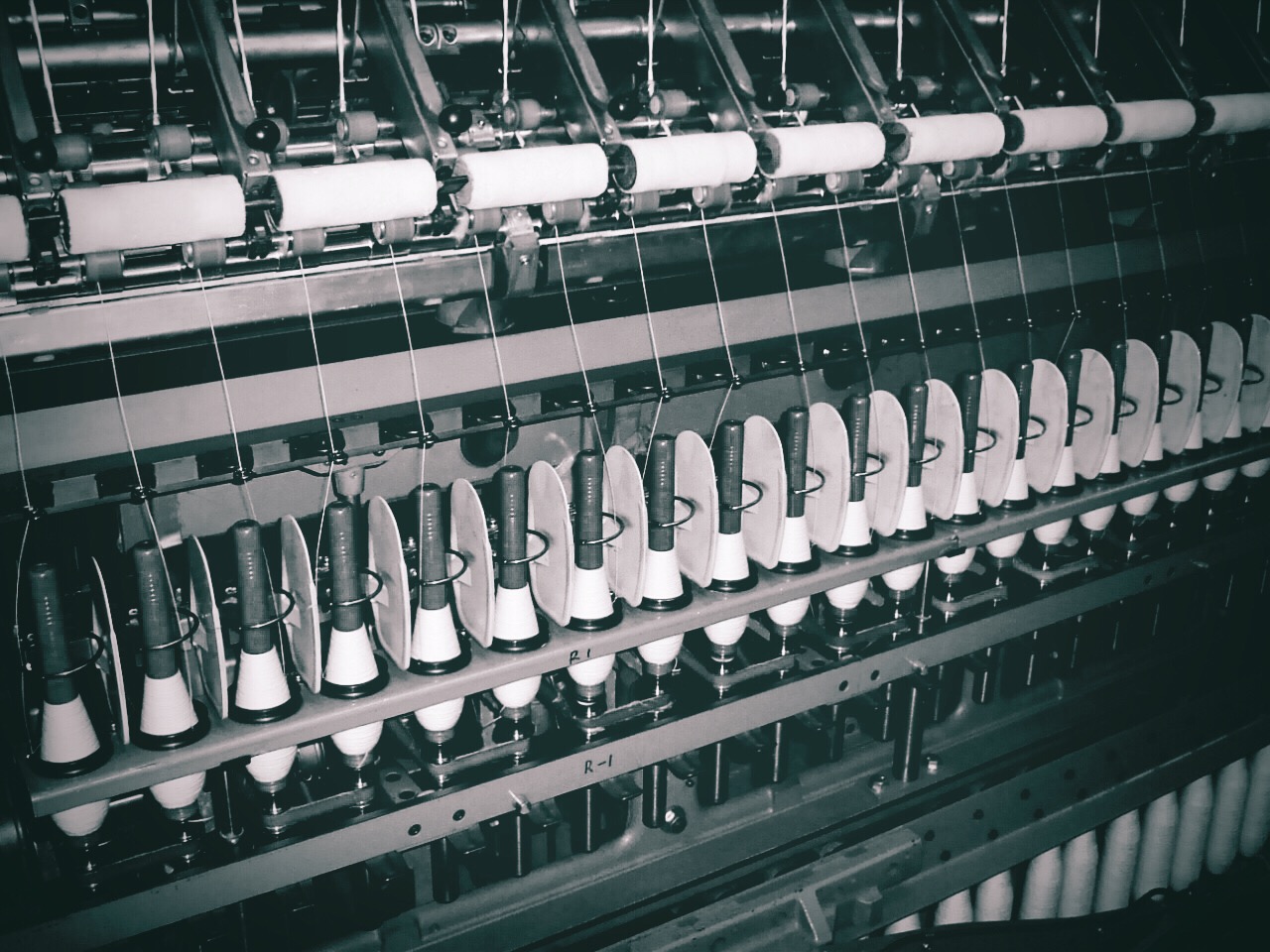 Being Persistent in Quality
First, i&Co. aprons are devoted to quality products that are long lasting, which is why we use OKAYAMA DENIM. We believe the allure of denim lies in it's edgy toughness, and craft our products while imagining the material's natural evolution 3, 5, 10 years later.
The journey of denim fabrics…
1) Selection of material: choosing the specific material that best suits the product's style, from a world wide selection.
2) Spinning: Braiding a specific cotton material that is high in fiber length - which has agentle and soft effect, we have designed and created our own original 1950's~60's inspired Denim product. This product is a collaboration between the knowledge of people from that time period who understand the historical backdrop, combined with modern day cotton spinning technology. We utilize a unique thread that is diverse in texture, being both think and thin and producing a pleasant sensible touch.
3) Dying: We utilize a method called "Rope Dying," by braiding a few thousand threads like rope, and soaking it in indigo dye, repeating this process of oxidation-reduction. This method of Rope dye is s specifically more advanced than other dyeing techniques. The core of each individual thread is left with a white stain like effect, and as the denim is worn out, it naturally achieves a washed, edgy look.
4) Weaving: We proudly weave our products the old fashioned way, called "Gravitation Looming" by weaving very carefully with patience, and with a good amount of force. With this, the products have dimension, and embody a diversity in texture. This technology controls the thread, maintaining relaxed tension, which is why the end product is able to have an authentic, rough and attractive texture. On top of that, because they are loomed with high density, the soft fabric is able to maintain a strong firmness to its form.
5) Sewing: For our aprons we use a heavy weight, 13.5~16oz material, very similar to most denim pants. That's why our aprons leave a strong impression, embodying the toughness of denim we all love.
Selvedge Denim is sensitive to the changing climate, which directly affects the product's impression of style. However, we will never budge on our firm belief in high quality products. We are devoted to this technology that allows us to create a strong textured denim product that suits your modern day needs.
Japanese technology is known throughout the world for being "long lasting" and "high quality." Which is why many luxurious brands throughout the US use OKAYAMA brand denim to create products such as jeans etc.
Because our materials are born in OKAYAMA, Japan; an internationally famous location in the textile industry, we are able to create high quality products.